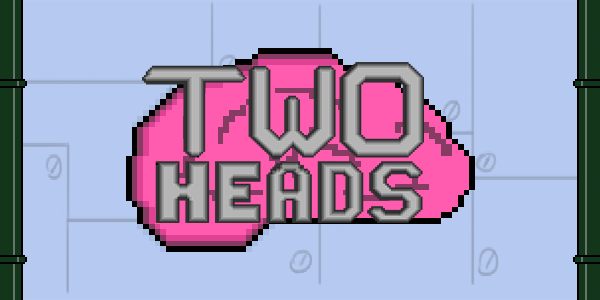 Two Heads
A downloadable game for Windows
In the depths of a top-secret government toy development facility, top minds in the fields of neuroscience, advanced robotics, and funology are working on the next step in child toy evolution. Those working in the lab attempt to create the ultimate children's toy by utilizing human brains in their summer line up of fun. However, one night a lightning storm strikes the covert laboratory. During the storm the lab is hit, turning two of the prototypes sentient. The two know they must escape, but in order to do so they must use the brains they were built to test. The problem is there are two of them and only one brain.
Two Heads is a two player, co-operative, puzzle, platformer. Two Heads follows the high-speed escape of Beep and Boop, two sentient robot children's toys, from the facility they were created in. Beep has the ability to fly and can therefore carry Boop to places otherwise unreachable. On the other hand, Boop is highly intelligent so he is able to hack the laboratories terminals. Boop is also very small and can therefore fit into tight spaces Boop cannot. The aim of the game is to use team work to complete the six stages as fast as possible in order to obtain the highest score.
Contact: bronswijk.j@gmail.com
Install instructions
Just download the file below and you're good to go!